Samoan Single Origin Cocoa Nibs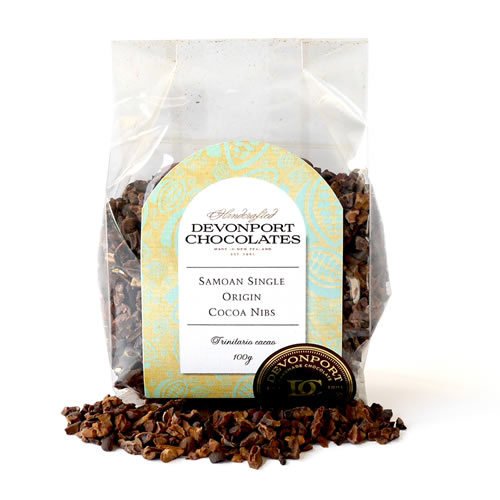 These rich fruity cocoa nibs are made from beans from the Moa Estate in Upolo, Samoa. They are roasted and winnowed in our chocolate kitchen in Devonport. Use they in addition to muesli, cookies, rubs for meat or to decorate cakes. The options are endless.

Gluten and soy free. No added dairy.

Chocolate product weighs approximately 100g.
Bag measures 7.5cm x 10cm x 4cm.
?IF>