Sugar Free Dark Chocolate with Orange Piece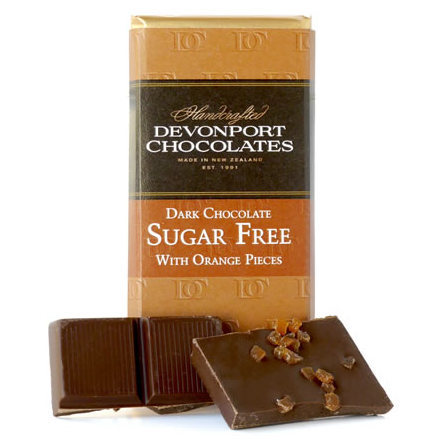 A delicious sugar free dark chocolate bar, 55% cocoa solids, sweetened with malitol sweetener. Dried orange pieces sprinkled on the back.

Bar measures 4.5 x 9.5 x 0.8cm, egg and alcohol free, no added dairy.

2 x 15g serves per bar. 7g carbohydrate per serve.

Purchase a set of 20 assorted tablets and receive a 5% discount, now only $3.23 each. (Discount applied on invoice).
?IF>