Samoan Trinitario Cacao Coconut Milk Chocolate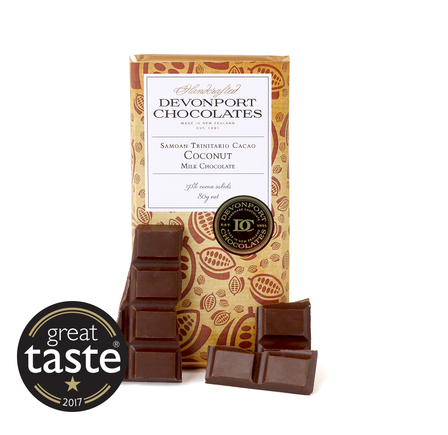 Rich dark chocolate made from beans from the Moa Estate in Upolo, Samoa. This rich chocolate is made in very small batches.

Gluten and soy free. No added dairy.

Chocolate product weighs approximately 80g.
Tablet measures 7.5cm x 15cm x 0.8cm.

Purchase a set of 12 tablets and receive a bulk order discount, $7.20 each. (Discount applied on invoice).
?IF>