The Luxurious Chocolate and Truffle Selection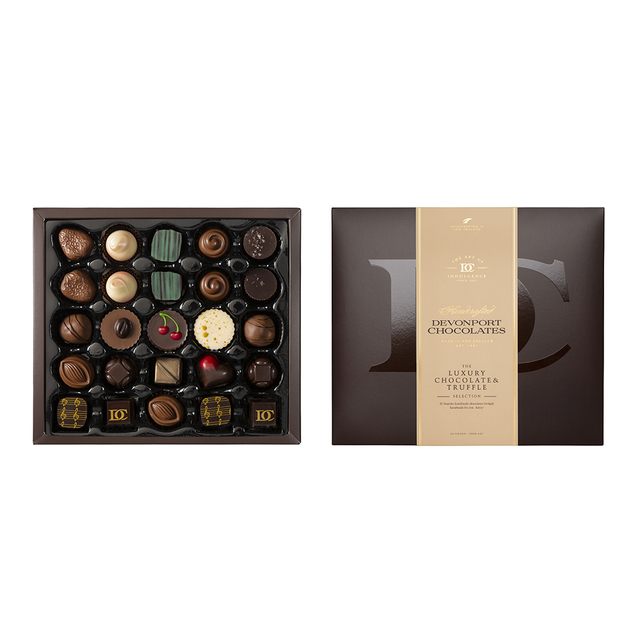 A luxury assortment of 25 chocolates, truffles & cups. This luxurious selection is a great way to try an assortment of Devonport Chocolates most popular flavours. Flavours included but not limited too are Limoncello, chewy caramel, vanilla raspberry, mocha caramel, Hauraki salted caramel, strawberry rose, espresso extreme, lemonade.
Size: 24cm x 21cm x 3.5cm
Weight: 320g
Outer of 3 boxes.