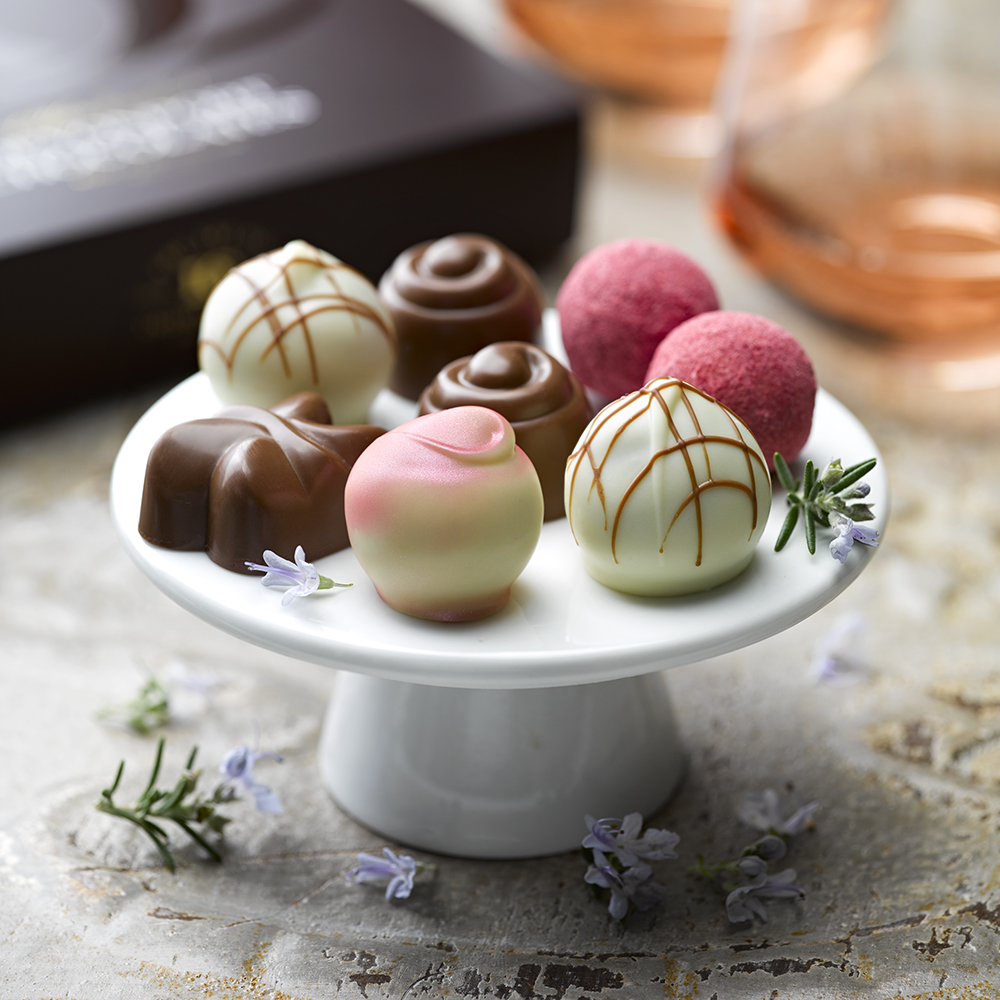 Our gorgeous bonbons are perfect for catered events. Unlike the truffles that have a base they are perfectly round and look gorgeous piled up in a bowl.
Our bonbons are made by piping a centre in a shell and then rolling in chocolate and freeze dried ingredients or cocoa.
The bonbons come in catering boxes of approximately 100 pieces.