Chubby Bunnies Assorted Milk and Dark Chocolate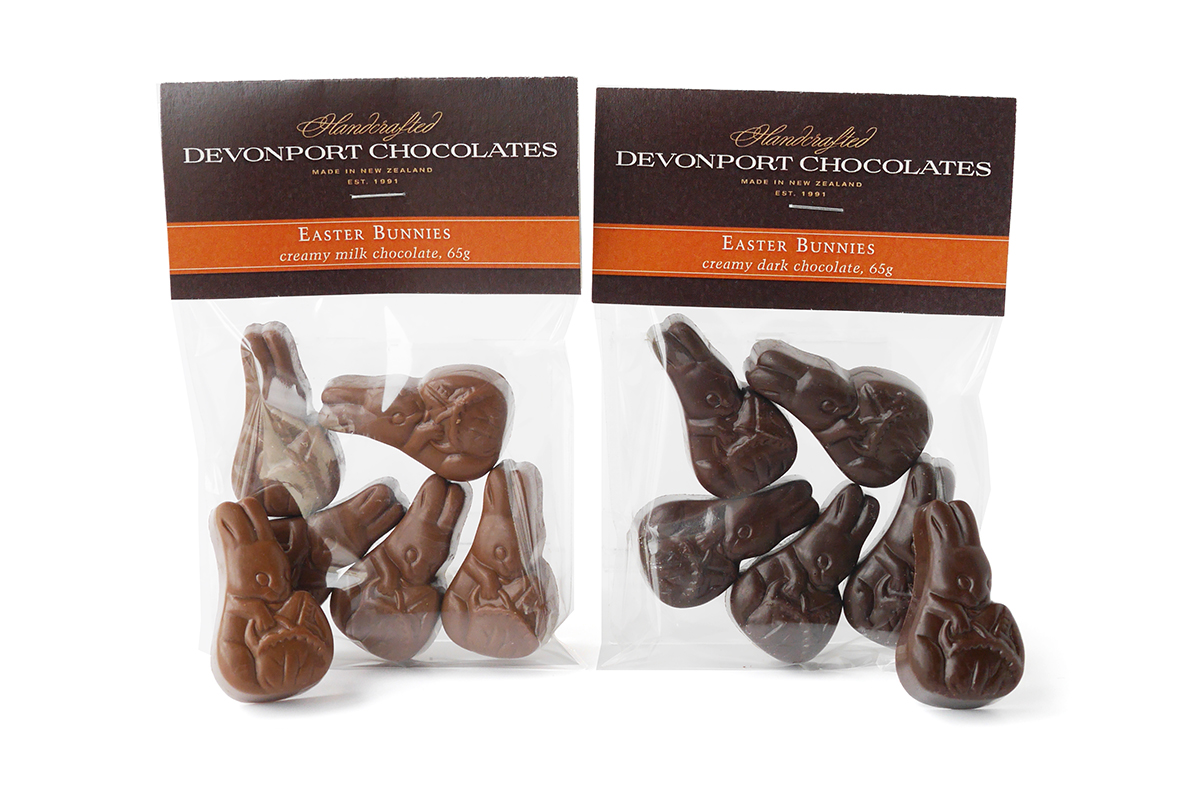 Chubby chocolate bunnies packed in sets of 5 bunnies.
Presented in clear cellophane bags.
Bags weigh 75g each.
Available in outers of 10 bags only.
The assorted outer contains 5 bags of milk chocolate bunnies and 5 bags of dark chocolate bunnies.
Price is per unit.
Gluten Free.
Dark chocolate bags, no added dairy.
?IF>