Marshmallow, Passionfruit - NEW PRODUCT!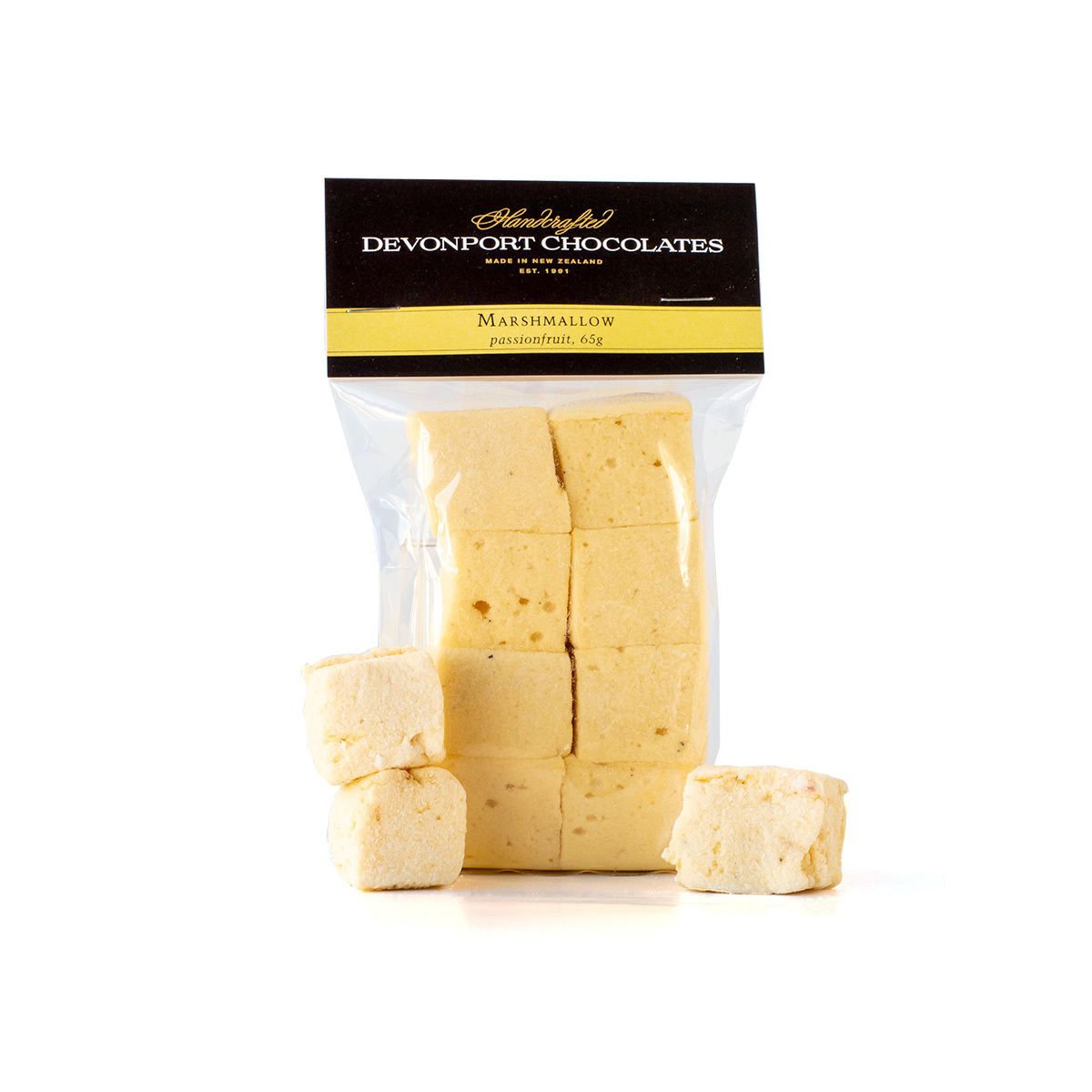 Marshmallow with a hint of natural flavouring and freeze dried passionfruit.

Sold in outers of 10 bags.
Bags contain 8 pieces and weighs approximately 65g.

Bag measures approximately 13cm excluding the header card.

Contains no gluten or dairy ingredients however some of the ingredients are made on the same equipment as dairy and gluten items and traces may be found.