The Art of Indulgence Selection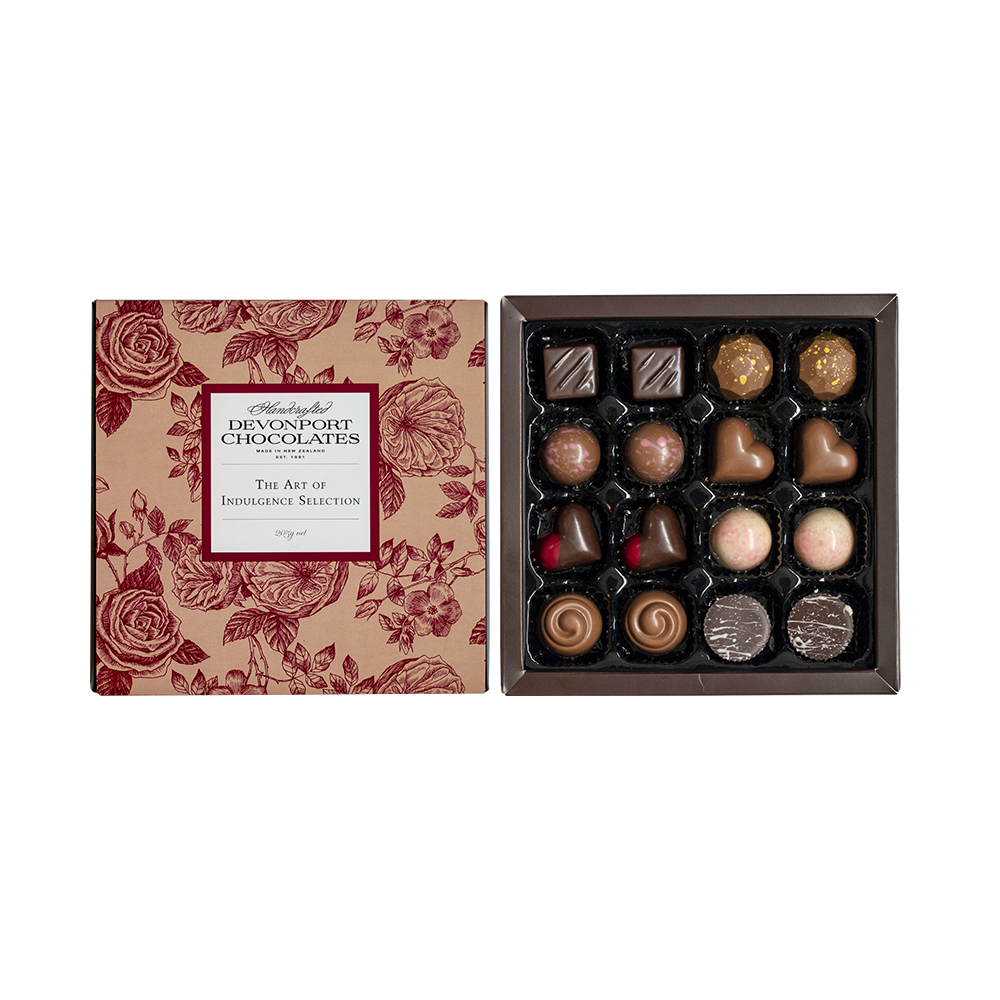 A delicious selection to share with a loved one, 8 flavours, two of each. Flavours include Rose Creams, 1919 Summer pink gin and raspberry, Marlborough Hazelnut swirls, Strawberry Cream hearts, Vanilla raspberry hearts, Mango Passionfruit chocolates.
Wrapped in a rich deep rose caramel sleeve, 200g, Box measures 180mm x 35mm.