Easter Assortment of 16 pieces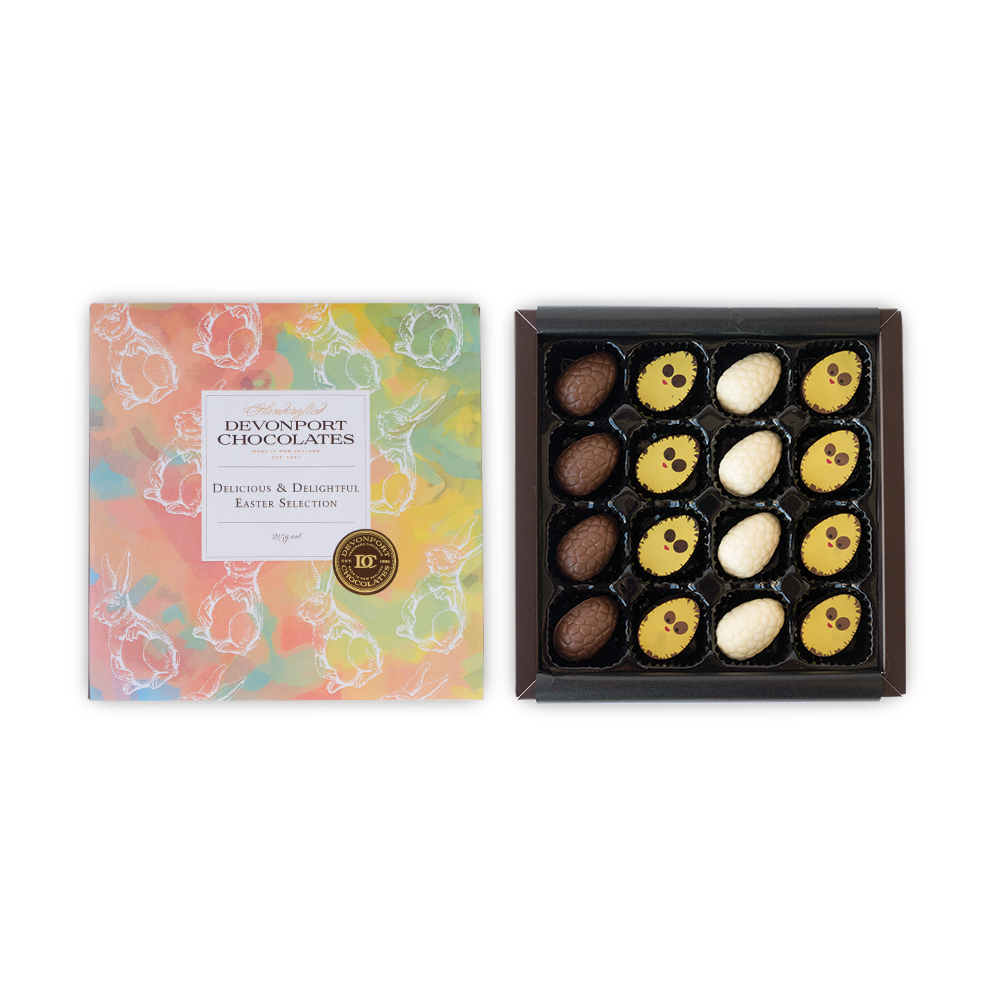 A delicious selection of 16 pieces makes the perfect Easter gift for family or friends. Contains: milk chocolate strawberry eggs, dark chocolate hazelnut eggs, white chocolate passionfruit eggs and milk chocolate caramel eggs. This selection box is adorned with a beautiful new Easter Bunny themed design.

Weight 190g
Box measures 18 cm x 18cm x 3.5cm

Gluten, alcohol and egg free.

Available in outers of 6 boxes only.