The Winter Warmer Catering Box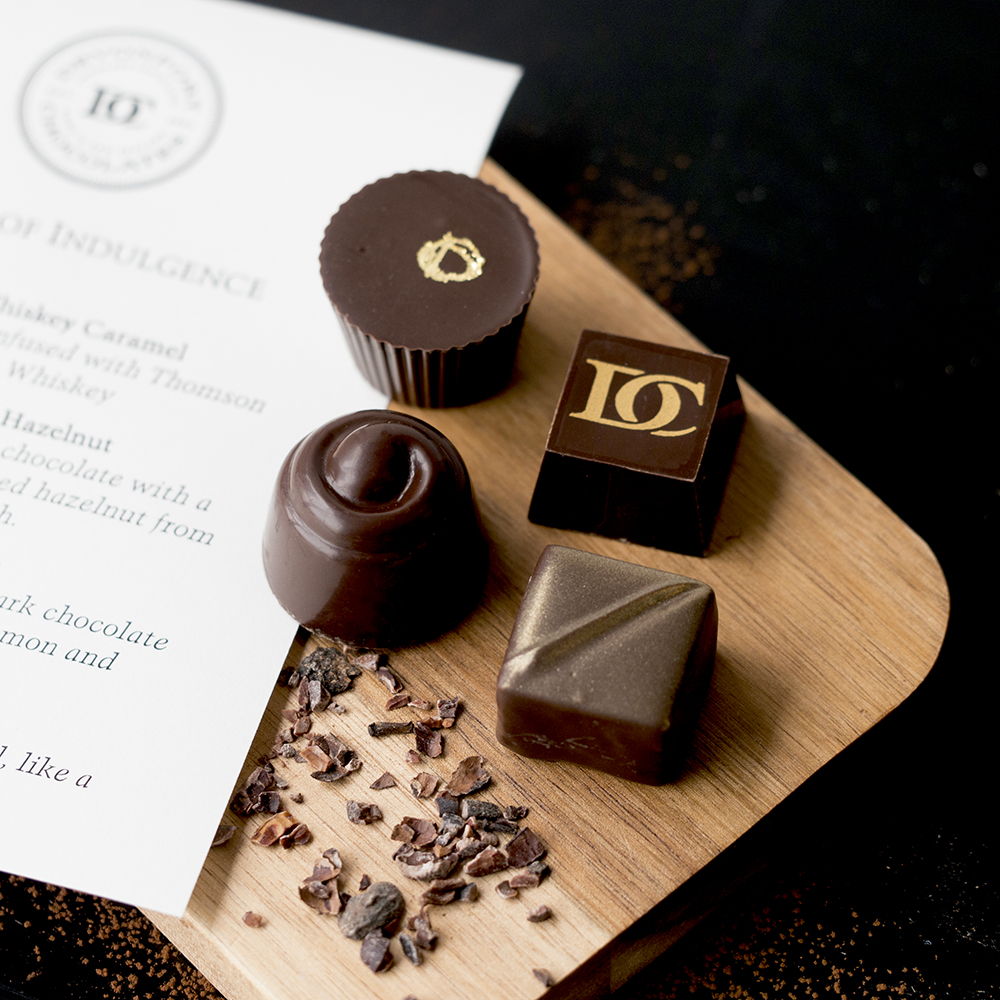 Contains four delicious dark chocolates perfect for a petit fours dessert plate.

- NZ Thomson Whisky Caramel
- Marlborough Hazelnut
- Spiced Ginger
- Espresso Extreme

Contains 84 pieces/21 servings of four chocolates.
Gluten free.

There is also an option to add menus to your order so your customers can see the flavours they have been served. We can personalise these with your logo. These need to be added as a separate item, you will find them in this category, and please let us now if you would like your logo on them, they currently default to ours.
?IF>