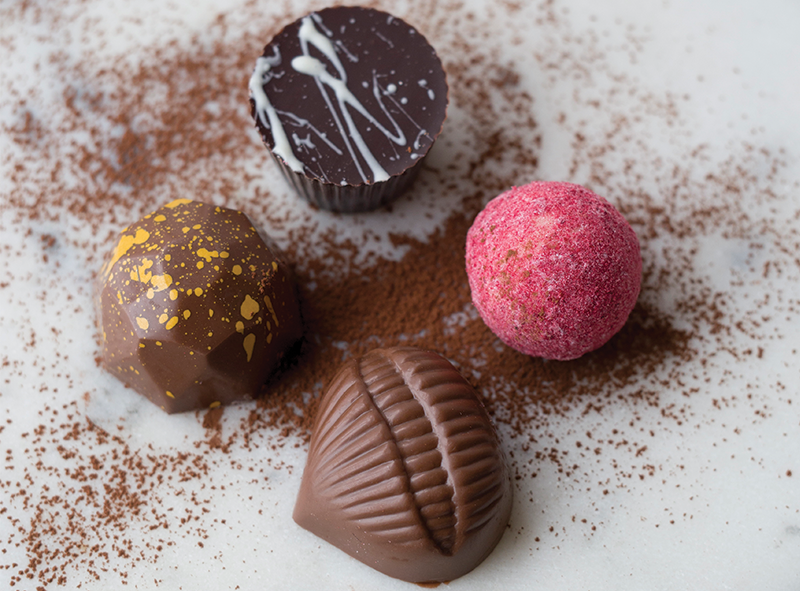 A selection of four different chocolates and truffles designed to offer your customer a delicious taste experience.

This selection includes 20 serves of four chocolates, 80 chocolates in total.

Flavours included are:
- Award Winning Mango and Passionfruit
- Award Winning Hauraki Salted Caramel
- Raspberry and NZ Honey
- Hazelnut Praline

There is also an option to add menus to your order so your customers can see the flavours they have been served. We can personalise these with your logo. These need to be added as a separate item, you will find them in this category, and please let us now if you would like your logo on them, they currently default to ours.