Petit Chocolate Cup Selection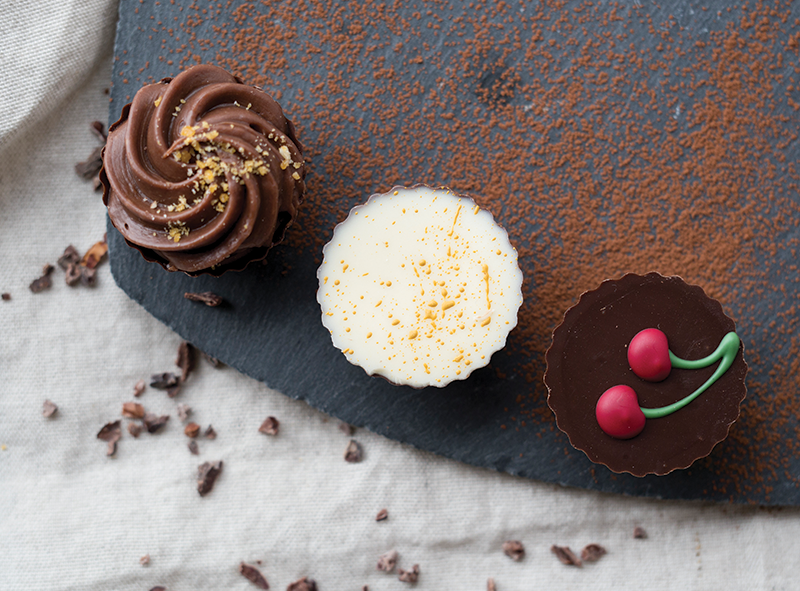 Our petit chocolate cups have always been a popular choice in our stores. This selection allows you to sell them as a dessert. Each chocolate cup is made in dark chocolate with delicious layered flavours inside. They are around the size of a petit four, slightly larger than most chocolates.

The assorted box includes 16 servings of three flavours. 48 pieces in total.

Flavours include:
- Sovrano Limonello
- Cherry Liqueur Cup
- Crunchy Nut Caramel

There is also an option to add menus to your order so your customers can see the flavours they have been served. We can personalise these with your logo. These need to be added as a separate item, you will find them in this category, and please let us know if you would like your logo on them, they currently default to ours.