Vintage Keepsake Tin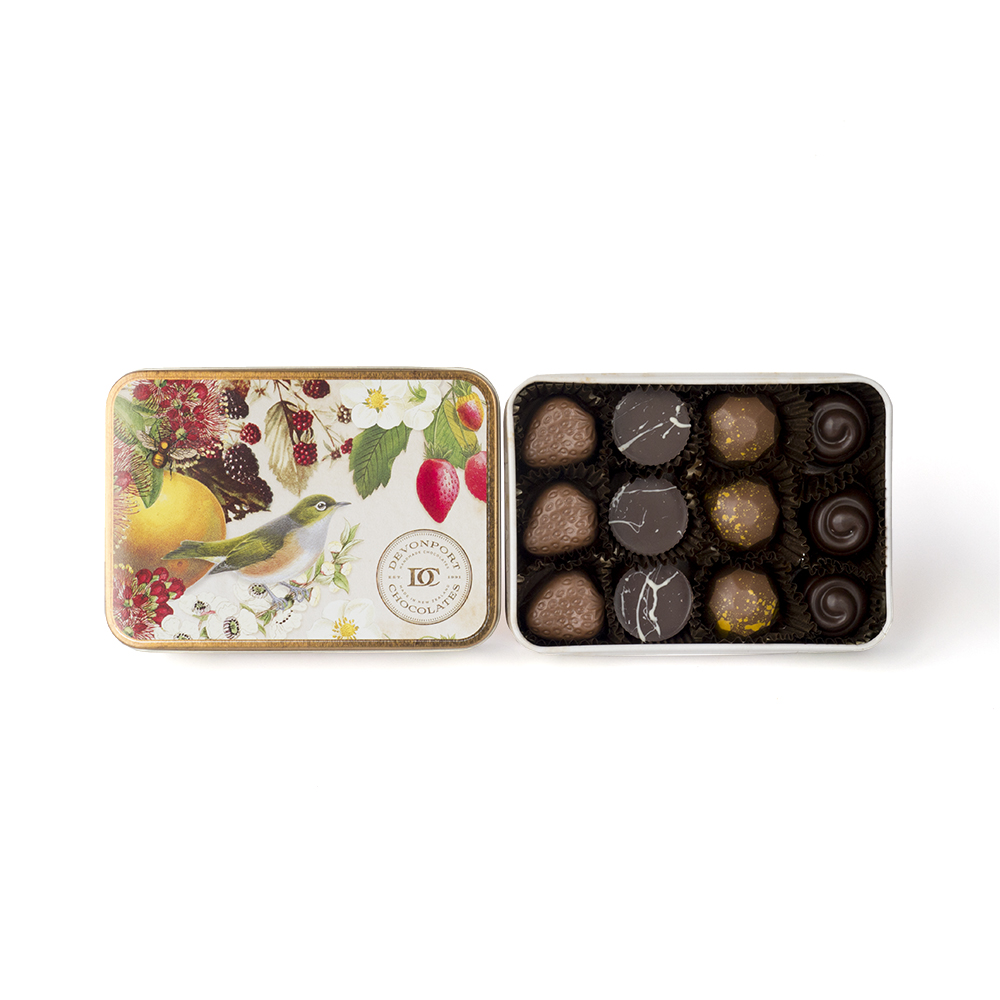 Our gorgeous NEW Vintage New Zealand Keepsake Selection Tin features an antique gold gilt look with Pohutukawa, fruit, and the wax eye bird. This selection tin is filled with award winning Hauraki salted caramel, and mango passionfruit chocolates, plus dark chocolate hazelnut swirls and strawberry crèmes.

Gluten and Egg Free.