Salted Caramel Rugby Balls Bag of 4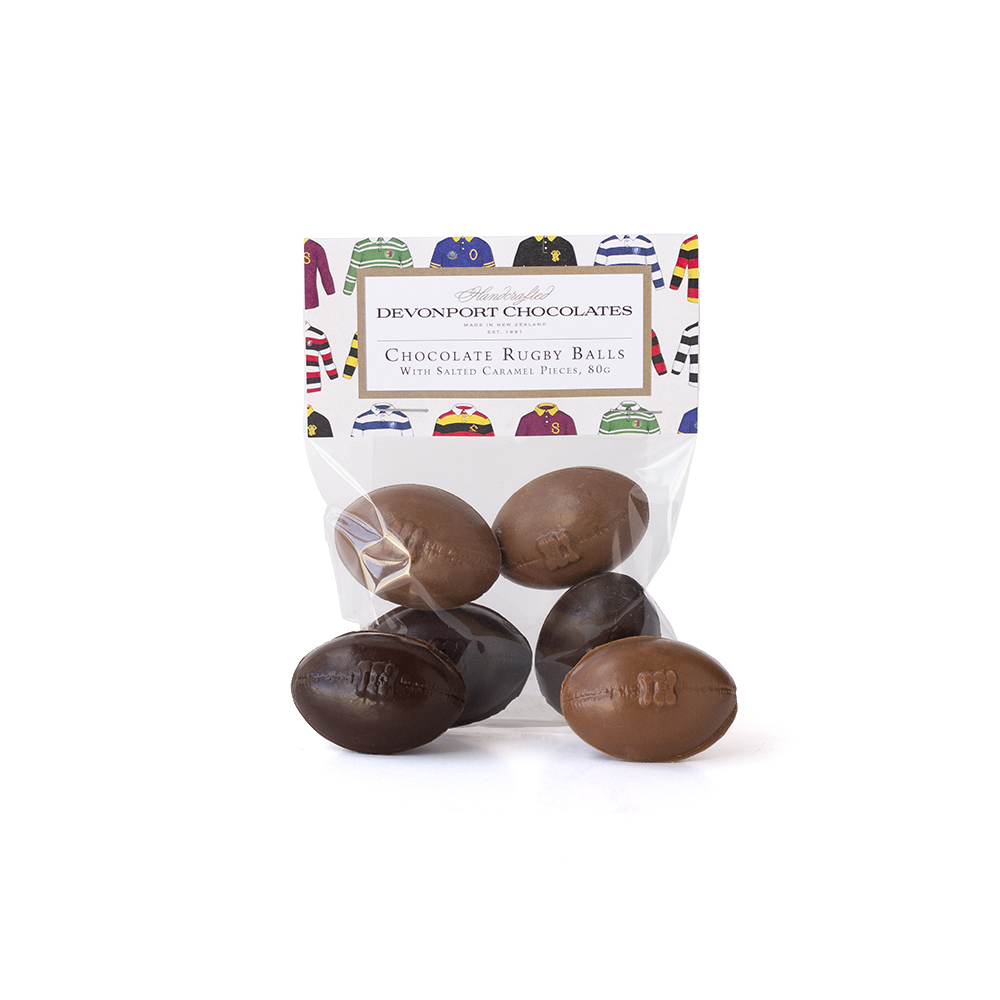 Four delicious rugby balls in a cellophane bag with header card. Created in solid chocolate with shards of caramel and a sprinkling of Hauraki sea salt. Two rugby balls in milk chocolate and two rugby balls in dark chocolate in each bag. The quirky rugby jersey pattern was created by local NZ Artist Tanya Wolfkamp.

Gluten and egg free. Shelf life is for one year from manufacture.

Price is per 80g bag, however item is only available in outers of 10 bags.