Salted Caramel Rugby Balls, Box of 8, Outer of 15 Boxes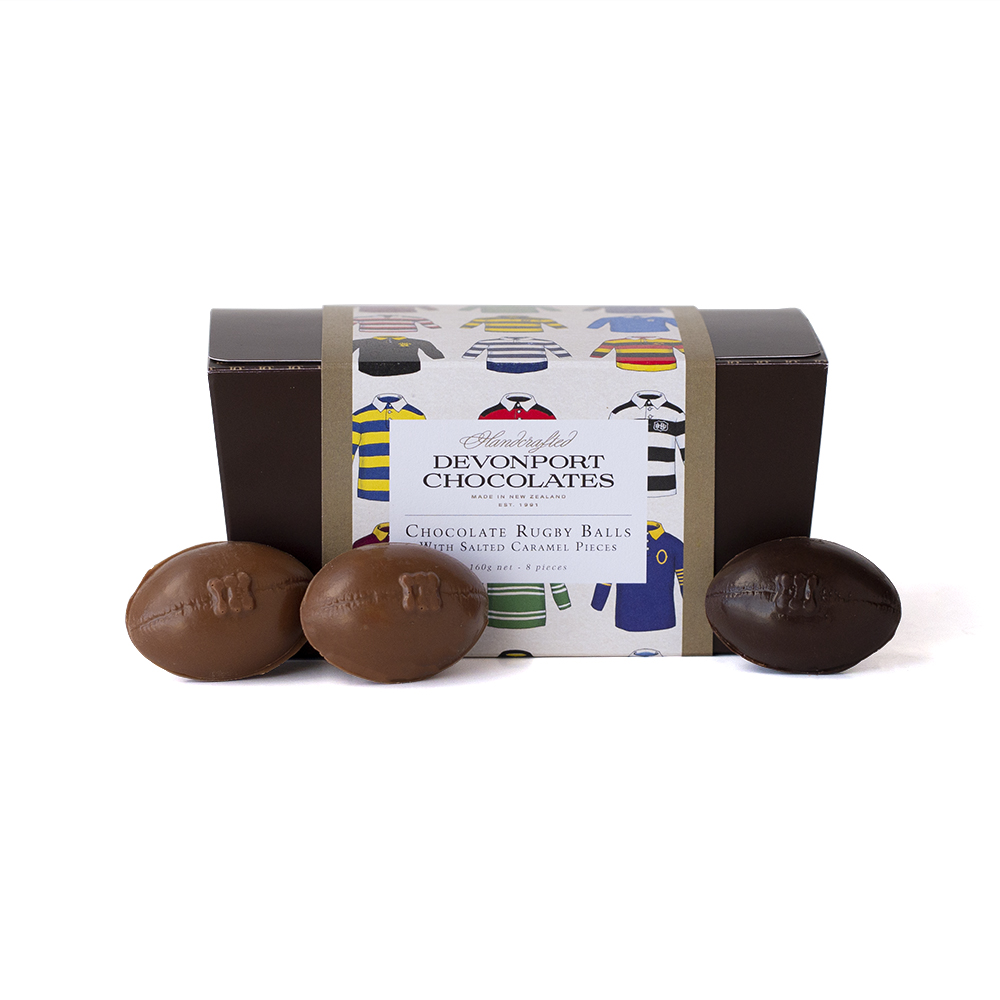 Eight rugby balls in one of our signature ballotin boxes. Created in solid chocolate with shards of caramel and a sprinkling of Hauraki sea salt.

Four rugby balls in milk chocolate and four rugby balls in dark chocolate in each box.

Wrapped in a pattern created by local artist Tanya Wolfkamp.

Gluten and egg free. Shelf life is for one year from manufacture.

Box measures 11 x 7 x 4.5cm, 160g.
Price is per unit, but sold in outers of 15 boxes. Have a look for the single box code if you would prefer this.