Milk Chocolate Cappuccino Crunch Outer of 12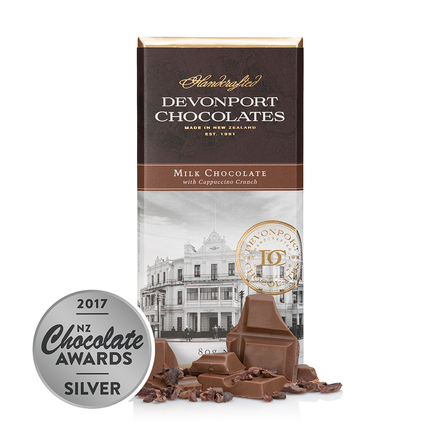 Creamy cappuccino milk chocolate with the added crunch of cocoa nibs that give little rich chocolate bursts. Features an image of The Esplanade Hotel in Devonport, an iconic Devonport building.

Image courtesy of Sir George Grey Special Collections, Auckland Libraries 35-R219 (D H Ballantyne).

Gluten and egg free.
Chocolate Bar measures 7.9cm x 15.5cm x 0.9cm, 80g.