Kiwi & Fern Kiwifruit Milk Chocolate outer of 12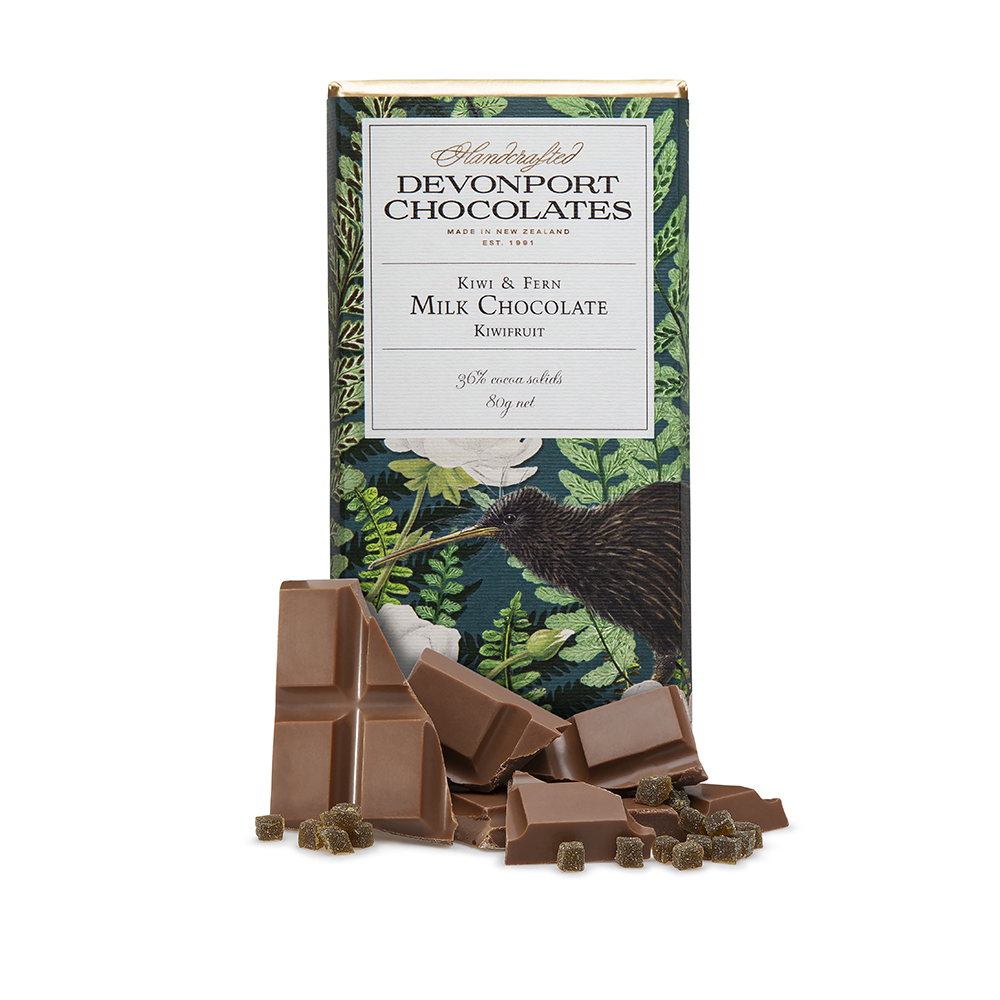 Delicious milk chocolate with 36% cocoa solids and kiwifruit drops. The vintage montage on the wrap was created by Auckland artist Tanya Wolfkamp and features the native Kiwi and ferns and the Mount Cook Lily.

Gluten, egg and alcohol free.
Chocolate Bar measures 7.9 x 15.5 x 0.9cm, 80g. Contains dairy.