Vintage Kiwiana Deluxe Bonbon Selection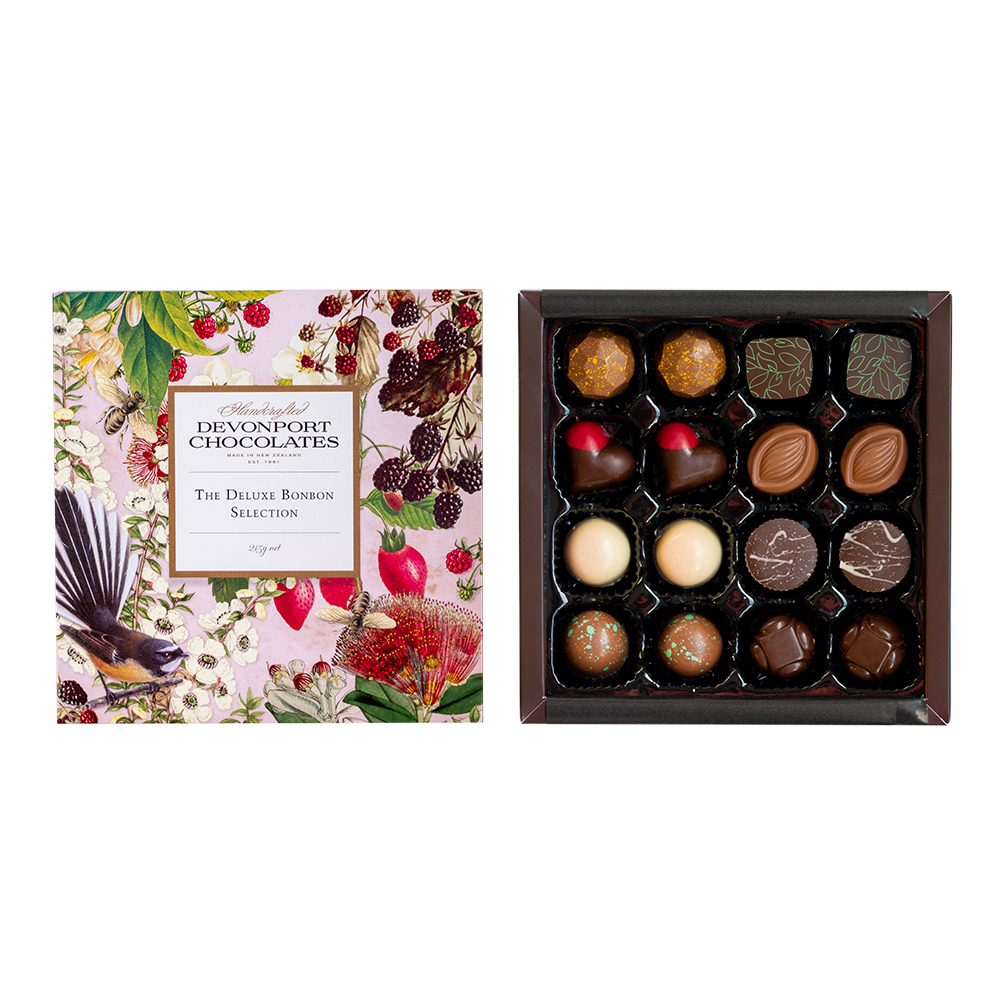 A delicious selection of 16 handmade chocolate bon bons including award winning flavours.
Our exquisite selection of bonbons includes the award winning feijoa, mango passionfruit and Hauraki sea salt caramel.
Wrapped in a stunning design created for us by Auckland artist Tanya Wolfkamp.
Outer of 6 Boxes
Weight: 215g, Size: 18cm x 18cm x 3.5cm.