Port & Prune Truffle Slice 180g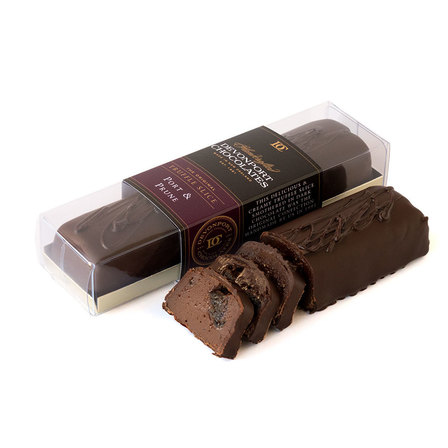 Port soaked prunes enhanced with rich dark chocolate, enrobed in 55% cocoa solids dark chocolate.
A delicious chocolate gift and can be served as a dessert or with a cheese board. Approximately 18 slices.

Gluten Free

Presented in a clear recyclable acetate box measuring 4.5 x 17.5 x 2.9cm, 180g

Purchase 20 or more 180g Truffle Slices and receive a 5% discount. (Discount applied on invoice).